Join the traditional yet modern Atyla for a fun-fuelled adventure around Europe under sail.
Atyla and her crew provide unforgettable sailing holidays on board a classic tall ship – Atyla is one of only a few wooden-hulled tall ships still in operation.
After being a labour of love for Esteban Vicente Jimenez for four years at the beginning of the 1980's, by 1984 Atyla began her life as a sailing ship in Spain, with Esteban's aim being to circumnavigate the globe.
Esteban's dream is yet to be realised, but Atyla is so busy giving her passengers and trainees the experiences of a lifetime as a not-for-profit venture that it's happily on the back-burner for a while. Atyla's main aim is to give anyone who is interested in sail training and classic ships the opportunity to do so. By joining Atyla as a trainee, you will experience classic sailing on beautiful waters with a friendly, enthusiastic and knowledgable team. Because of the training on board the schooner, Atyla has a very different feel to her. While there are plenty of opportunities to kick back and relax, everyone on board is keen to learn as much as they can – not just about sailing, but about people too. Passengers are of all ages, and scholarships are available – although these are generally given to younger people (between 15 and 25), and everyone is on board to experience the unique Educational Programme. This is specially designed to help develop essential skills such as teamwork, critical thinking and leadership, whilst also learning the practical art of classic sailing. These places are open to all, but there are also a small handful of passenger berths available too. Passenger berths are more expensive, but it offers the freedom of getting stuck in or simply sitting back, relaxing and listening to this magnificent ship gliding through blue waters.
Sail with Atyla and Rodrigo around Europe, and support and participate in their educational programmes, offering a different kind of learning on board a stunning environment. Enjoy getting hands on with a tall ship, and experience new cultures, breath-taking wildlife and amazing food too!
Choose from weekend breaks, weeklong trips, or longer adventures for a truly unforgettable holiday.
Accommodation
Total number of berths

:

24

Guest berths

:

16

Reception/party on deck

:

80

Bathrooms

:

5
Particulars
Builder

:

Esteban Vicente Jimenez, Lekeitio, Spain

Year built

:

1984

Displacement

:

100.88 tons

Length overall

:

31m / 102'

Draft

:

3m / 9'6''

Air draft

:

25m / 82'

Beam

:

7m / 20'

Rig

:

Top Sail Schooner

Sail area

:

410m² / 4413′²

Number of Sails

:

10

Engine

:

310hp Doosan L136TI

Crew

:

8

Charter berths

:

16
What language is spoken on board?

English is the main language, but we welcome all nationalities.

What are the sleeping arrangements?

There are 4 cabins with 24 comfortable bunks. Bed linen, duvets and pillows are provided.

Are meals included?

Yes - Atyla is full board with 3 meals a day included in the price!

Do I need to be a seasoned sailor?

Not at all. You're sailing with Atyla to learn, and our patient, experienced crew are there to help!
Skipper profile
Rodrigo de la Serna
As the nephew of the ship's creator, Rodrigo has sailed on Atyla since childhood and he knows everything there is to know about the ship. In 2013 Rodrigo began repurposing Atyla into the international training ship she is today.
Read Rodrigo de la Serna's Adventure Logs
Life onboard
Atyla
A voyage on board Atyla isn't just a holiday. It's a learning experience, a chance to be at one with the ocean and an incredible opportunity to form lifelong friendships all on board a classic tall ship, experiencing amazing culture.
Read Atyla's Adventure Logs
The History of
Atyla
Atyla was designed by a professional canoeist with no money 250km away from the nearest coast. 2 years later, all the parts were driven in 4 journeys to Lekeitio, Spain where assembly began to construct the ship you see now!
Read more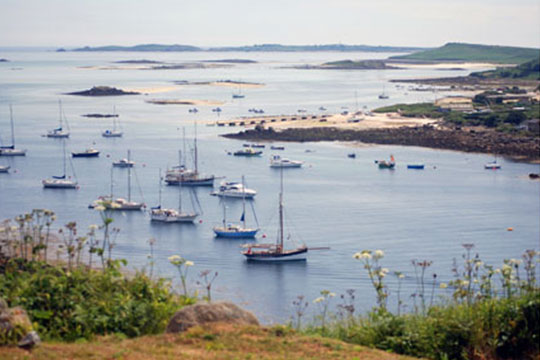 Destinations
Our range of vessels enables us to offer several destinations all over the globe. Which adventure will you choose?
View Destinations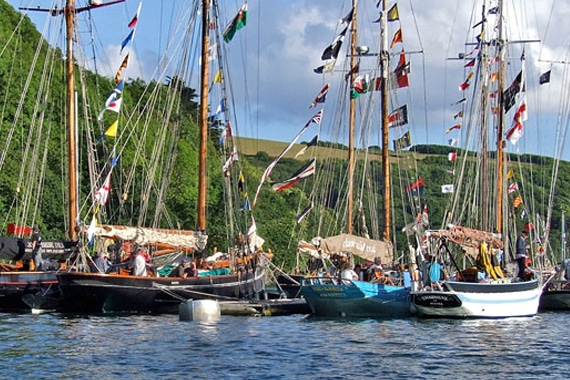 Our Fleet
With vessels of all sizes and each with a unique history and construction, there is no shortage of choice for your sailing holiday.
View Fleet