There are currently no voyages scheduled for this vessel. Please contact the VentureSail team to find out what's available, or if there are other upcoming voyages that might be suitable.
Do give us a call in the Office on 01872 487288 or email info@venturesailholidays.com, and we will be happy to help you find your next adventure!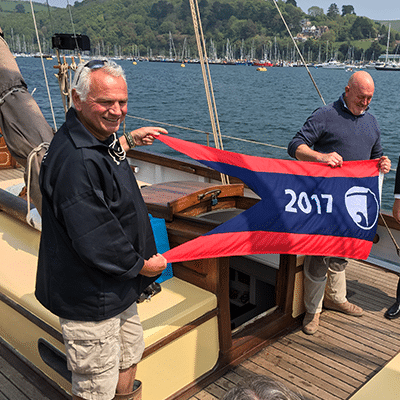 Skipper profile
Steve Styles and Tim Sunderland
Jointly owned and skippered by Steve Styles and Tim Sunderland. Both have been hands on doing all the renovation work so know almost every single nail and bolt on the boat.
Read Steve Styles and Tim Sunderland's Adventure Logs
Life onboard
Our Daddy
Whether you wish to sit back enjoy the scenery and relax with a cool drink or take the helm and get involved in sailing the vessel either end of the spectrum or anywhere in between can be accommodated.
Read Our Daddy's Adventure Logs
The History of
Our Daddy
Our Daddy was built in Looe Cornwall in 1921 by local boat builder Dick Pearce. She was commissioned by the Pengelly family and built to join their fleet of fishing boats.
Read more