The Coast of Cornwall and the banks of the English Channel
Vessel

:

Eye of the Wind

Where

:

Wales

Duration

:

8 days

Embark

:

Cardiff - 28 September 2019, 19:00

Disembark

:

Plymouth, Devon - 5 October 2019, 11:00
This stunning English peninsula is famous for its relaxed way of life, beautiful coastline and great sailing. Join Eye of the Wind from Cardiff for this Westcountry exploration.
This voyage will be leaving from Cardiff in Wales, around the south-westerly peninsula of England to end up in Plymouth. The water is an excellent way to discover the Cornish coastline and its iconic seaside towns.
Before you join Eye of the Wind in Cardiff, take part in a guided tour of the city and gain an insight into the city's local history and its peculiar language. Special theme tours deal with the topics of nature and the environment, Welsh culture, or legends and ghost stories. Cardiff is a city packed with many sightseeing spots, sports, culture and entertainment. Historic houses and castles, nature and animals, art or water sports … there are all kinds of entertainment to enjoy, with theatres, galleries, museums, opera, ballet, musicals and live music to suit every taste.
As you sail from Wales and down the coast you will likely stop at Ilfracombe, St Ives, Mount's Bay, Falmouth, Fowey and Charlestown, both featured in the hit TV show Poldark. Along the coast, you'll notice idyllic-looking headlands, golden sand beaches, crystal clear waters and rolling meadows. Spot the two castles either side of the Falmouth river mouth, St. Mawes and Pendennis. St. Mawes stands proudly as the most elaborately decorated of Henry VIII's artillery fortresses built in the 14thC, and despite its excellent condition, it has been developed very little since it was built – unlike Pendennis. Playing a role in plenty of combat situations since being built in the 1540's, Pendennis has defended Falmouth during the Civil War in 1646, acted as a key supply base against the French and Portuguese in the 1800's, and was active during both the First and Second World Wars, with Half Moon Battery's Guns – able to fire up to 14 miles out to sea!
The time at sea is yours to make your own and guests are invited to become as involved as much as they like by taking the wheel, navigating or hauling the ropes. Alternatively, just sit back, relax and soak up the sights as the gorgeous Cornish coast passes you by, keeping eyes peeled for dolphins, basking sharks and a host of bird life, including the world's fastest flying bird, the Peregrine falcon, which has made a strong comeback along the Cornish coastline recently.
With incredible amounts of character, Eye of the Wind has all the modern amenities and an authentic interior, with a teak maritime décor. Oozing with maritime history, the opportunity to sail on Eye of the Wind is one in a lifetime. This beautiful ship is as eye-catching as they get and she has even featured in several movies, including White Squall, due to her breath-taking appearance as a 1911 brig.
This windjammer offers luxurious holidays on board, cruising some of the most stunning locations in the world.
Although the ship has a large, capable engine, traditional sailing is naturally the preferred mode of travel so there is plenty to get stuck into on deck. The crew are extremely experienced and ready to teach you the workings of a classic tall ship, so no prior knowledge is necessary. Join the crew at any number of the large maritime festivals they appear at, cruise the European coast, or relish some winter sun and climb aboard for their voyages in the Caribbean – including a transatlantic crossing back from the Caribbean to Portugal.
Thanks to the 6 luxurious cabins, all with ensuite bathrooms, Eye of the Wind can sleep a total of 16 guests ensuring ocean passages can be travelled in true comfort. A large dining area, library and sun deck offer a multitude of different spaces to unwind and to get to know your fellow guests and crew.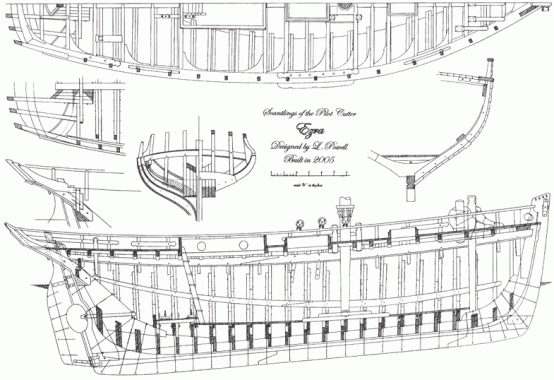 Accommodation
Total number of berths

:

26

Guest berths

:

12

Bathrooms

:

7
Find out more
Locations
From: Cardiff
To: Plymouth, Devon