Canary Island Cruising
Vessel

:

Eye of the Wind

Where

:

The Canaries

Duration

:

9 days

Embark

:

Santa Cruz, Tenerife - 9 November 2019, 19:00

Disembark

:

Santa Cruz, Tenerife - 17 November 2019, 11:00
Escape the cold winter and enjoy the mild maritime climate and a fresh sea breeze on the waters of the Canary Islands instead!
Set sail for a week-long discovery voyage around Tenerife, the "Island of Eternal Spring", and its neighbouring islands in the Canary archipelago. Enjoy relaxation and excellent food on board, swimming in the ocean, and walks on the beaches. Discover the culture and nature of the area around Tenerife's capital, the seaport city of Santa Cruz.
Tenerife, the largest of the Canary Islands is often referred to as the 'Island of Eternal Spring' due to its incomparable climate. Its secret lies in the mixture of scenic and cultural diversity. The natural scenery and landscape are characterised by the impressive contrasts between young volcanic areas, mountain landscapes, old laurel forests and bizarre rock gorges. Above all else towers Pico del Teide, Spain's highest mountain – the island's landmark will remain in sight for quite a while after we have set sail for one of the neighbouring islands.
The decision on where to head and, in particular, on the choice of port or mooring for the night is made by the captain on that same day – your wishes will be taken into account whenever possible. This ensures that your cruise is a pleasant mix of adventure, relaxation, active participation and pure enjoyment. Possible stops in the port or at a mooring spot are:
● La Gomera – a paradise for hikers The second-smallest of the seven main Canary Islands is of volcanic origin. It is considered a paradise for hikers and explorers with its numerous hills, valleys, an evergreen fern and cloud forest, as well as the largest laurel forest on earth. The island's ecosystem is a World Heritage Site protected by UNESCO. La Gomera was the last stop for Christopher Columbus before he left for the New World in 1492.
● La Palma – the beautiful, green island due to its natural beauty and lush vegetation, the most northwestern of the Canary Islands has two nicknames: 'Isla Bonita' (the beautiful island) and 'Isla Verde' (the green island). La Palma is still far away from mass tourism – hikers will find peace and a well-developed network of trails here. Sports enthusiasts can explore the island on a guided tour on horseback or by mountain bike.
One of the best parts of sailing in the Canaries are the sightings and close quarter viewings of Pilot whales that live close inshore on the 500m contour line. We operate a "Whales come to us" policy as not to disturb their natural habitat, but if they do come close, we can move slowly under sail to get the best view – so get the cameras ready as it is truly amazing to be able to watch them so closely. Bottlenose dolphin can also be seen in the area and you can sit out on the bowsprit and watch them surf the bow wave through glossy seas. Other species we have seen in other years are Sperm Whale, Bryde's whale, Spinner dolphins, turtles and the Atlantic Spotted dolphin.
Eye of the Wind
Guest berths: 16 Rig: Brig
With incredible amounts of character, Eye of the Wind has all the modern amenities and an authentic interior, with a teak maritime décor. Oozing with maritime history, the opportunity to sail on Eye of the Wind is one in a lifetime. This beautiful ship is as eye-catching as they get and she has even featured in several movies, including White Squall, due to her breath-taking appearance as a 1911 brig.
This windjammer offers luxurious holidays on board, cruising some of the most stunning locations in the world.
Although the ship has a large, capable engine, traditional sailing is naturally the preferred mode of travel so there is plenty to get stuck into on deck. The crew are extremely experienced and ready to teach you the workings of a classic tall ship, so no prior knowledge is necessary. Join the crew at any number of the large maritime festivals they appear at, cruise the European coast, or relish some winter sun and climb aboard for their voyages in the Caribbean – including a transatlantic crossing back from the Caribbean to Portugal.
Thanks to the 6 luxurious cabins, all with ensuite bathrooms, Eye of the Wind can sleep a total of 16 guests ensuring ocean passages can be travelled in true comfort. A large dining area, library and sun deck offer a multitude of different spaces to unwind and to get to know your fellow guests and crew.
Deck plan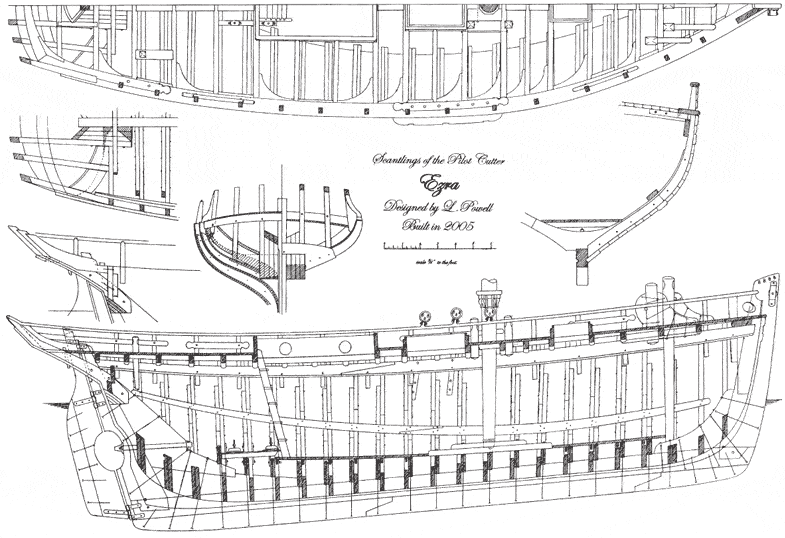 More about Eye of the Wind
FAQ
Are all meals included?

Yes. Breakfast, Lunch, Dinner, Hot and Soft drinks are included in your ticket price. Alcohol can be purchased as extra onboard

Can you cater for dietary needs?

Yes, please let us know when making your booking.

What language is spoken on board?

English and German

What are the sleeping arrangements?

There are 6 cabins and a total of 16 guest bunks in the former cargo hold.

How many bathrooms does she have?

Each cabin has its own ensuite.

Is there WIFI?

No, but you should easily reach 3/4G from the shore, just make sure your phone is set up for international roaming. There may be some locations that will not get good signal.

Can I charge my phone/camera?

Yes, 12V sockets are available

Are there life jackets provided?

Yes.

Are Waterproofs provided?

No, please bring your own.

Do I need sailing experience?

Not at all. We give everyone who joins us on board the choice to do as much or as little as they like.

Will I be seasick?

Everyone reacts differently but if you are unsure, we recommend taking tablets up to 24 hours travelling.
Locations
From: Santa Cruz, Tenerife
To: Santa Cruz, Tenerife