Good for
Cruising

Exploration

Ocean passages

Training

Wildlife

Winter sun

Sun

Racing
Duration
1 day
2 - 6 days
1 week +
2 weeks +
Channel Islands
With over 20 islands to discover, you won't be short of places to sail, anchor and explore.
With over 2000 sunshine hours every year, the Channel Isles are the sunniest place in the British Isles. Located in the English Channel and not too far off the French coast, this beautiful archipelago is home to eight inhabited islands and some 13 uninhabited.  Teeming with sheltered coves, sandy beaches and crystal clear waters, you'd be forgiven for thinking you could be lazing in the Med. With the main islands of Jersey and Guernsey being a haven for yacht and marine life, the main ports of St Helier and St Peter Port are popular destinations for sailors worldwide. The islands are also known for their sustainable approach to fishing and some of the freshest seafood and shellfish can be found in restaurants all over.
Self-governing possessions of the Crown, the Bailiwick of Guernsey and the Bailiwick of Jersey despite their proximity to France, are predominantly English speaking with many of the inhabitants also speaking Jèrriais, a form of traditional Norman French.
_________________
Jersey
Arriving by boat has to be the best way to approach. The sea dominates the island continuously from exposed bays, sheltered rocky coves, majestic cliffs and sandy beaches. The tidal range here is one of the highest in the world with the Bay of St Malo growing and shrinking twice a day to excesses of 12m.
Jersey's historic and gastronomic lures ensure that food lovers and culture vultures are well catered for, with Michelin-starred restaurants, beach cafes and international conservation parks offering plenty to see and do. The beauty of this small island means you can quickly escape the hustle and bustle with sea kayaking, wild swimming and even scuba diving if it takes your fancy! Wander the gentle valleys, endless green fields and sand dunes of the West coast or travel further North to discover a more rugged coastline with bold gorse and legumes inhabiting craggy rock faces. Experience the magnificence of St Aubin's sweeping Bay or the picturesque scenes of Elizabeth Castle. Wherever you end up, Jersey will keep on surprising.
Wildlife in Jersey has to begin with the famous Jersey cow that has inhabited the island for over 6000 years. Green Lizards inhabit the Maram grass of the dunes and are especially eye-catching if you can find one amongst the long grass. Oystercatchers, Perigrine Falcons and Brent geese are always a pleasure to see with geese flying on their migratory route from as far as Russia and Canada. Bioluminescence sandworms can be found covering the sandy beaches at night glowing an eery green – a fascinating sight for wildlife lovers!
________
Guernsey
The capital of St Peter Port is a lively and compact town with much more to offer than just offshore banking and cream teas. Known for its beautiful flower growing and has won the RHS Britain in Bloom, St Peter Port has been voted one of Europe's prettiest harbours.  Flatter and less dramatic than Jersey, Guernsey has beautiful rolling beaches along the north coast and a rugged cliff line to the south.  With over 27 beaches to choose from, you won't even believe that during the summer months each one is cleaned by hand! Springtime arrives here four weeks earlier than mainland UK,  so the season is well extended for visitors – plenty of time for wandering narrow lanes, exploring small hamlets, deserted beaches and its abundance of history.
From Victorian forts and Iron-age castles to Neolithic graves to German fortifications and grand standing-stones – there is plenty of history to explore here. Standing stones – known as Statue Menhir, dot around the island with some holding impressive carvings. La Varde is the largest and perhaps the most impressive megalithic structure surviving on Guernsey. First found on the island in 1811 and dating back between 4000 to 2500 BC, it measures 18 meters in diameter. Archaeological examinations of the site also revealed bones, flints, stone tools and pottery.
Considering its island size, Guernsey has many castles and fortress' along its coastline. The iconic Castle Cornet has guarded St Peter Port for over 800 years and is a familiar sight on the horizon for approaching sailors. On the opposite coast sits Fort Grey, home to the islands shipwreck museum. Overlooking the islands of Herm and Jethou with spectacular views, parts of Vale Castle date back to the Iron Age but the earliest parts of the stone-built castle that we see today date to the 15th century. Ivy Castle dates back to the 13th century and was a popular refuge for the pirates!
Away from the main port towns, the remaining islands of Alderney, Brechou, Sark, Herm, Jethou and Lihou make up the rest of the inhabited islands of Guernsey. Lihou Island is only accessible at low tide where you can walk the cobbled causeway providing unique opportunities to explore the interesting wildlife and -an important home to sea bird breeding. The island of Herm could be mistaken for the Caribbean with golden sands and crystal clear waters it's perfect for those seeking a secluded getaway off the beaten track.
Considered to be the crown jewel of the Channel Islands, Sark is well worth a visit. With no cars on the Island, cycling or horse-drawn carriages are the preferred transport options and who needs to rush with such spectacular scenery to take in? No street lights also mean spectacular starry night skies and you can even visit the observatory for prime viewing. Sark is also home to La Seigneurie Gardens, said to be one of the most enchanting gardens in the Channel Islands. Wander flower-strewn walls and mature woodland providing a tranquil contrast to the windswept wildness of the rugged coastline. La Coupée, the causeway which joins big and little Sark is about 100m long.
Alderney is the third largest island and is known for its rich and varied wildlife and is home to the largest population of Glanville Fritillary butterflies in the British Isles, the rare blonde hedgehog, huge colonies of northern gannets and puffins nesting offshore. With over 50 miles of beautiful walks to discover winding their way past coves, golden bays and windswept commons, Alderney offers some of the finest and uncrowded beaches of the Channel Islands. Colour washed houses, cobbled streets and welcoming restaurants make up the sweet main town of St Anne's, known for its good hospitality.
__________
Whether you anchor in a secluded bay on a remote island or harbour in the bustling ports of the mainland, the Channel Islands offers great hospitality, great food and diverse landscapes wherever you go. With an abundance of history, wildlife watching and plenty of sunshine hours, these islands have something for everyone and are the perfect location for great sailing and exploration!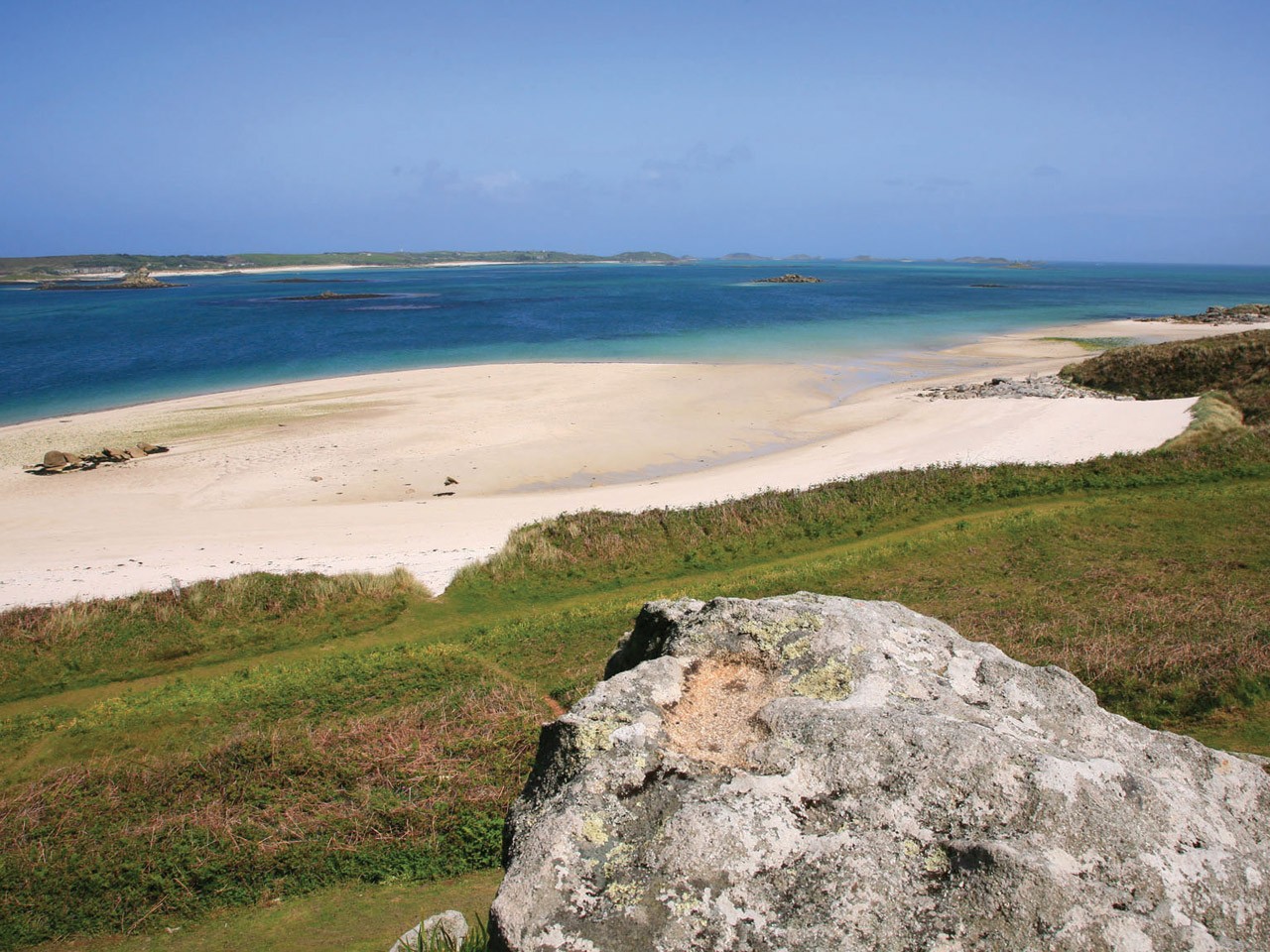 Destinations
Our range of vessels enables us to offer several destinations all over the globe. Which adventure will you choose?
View destinations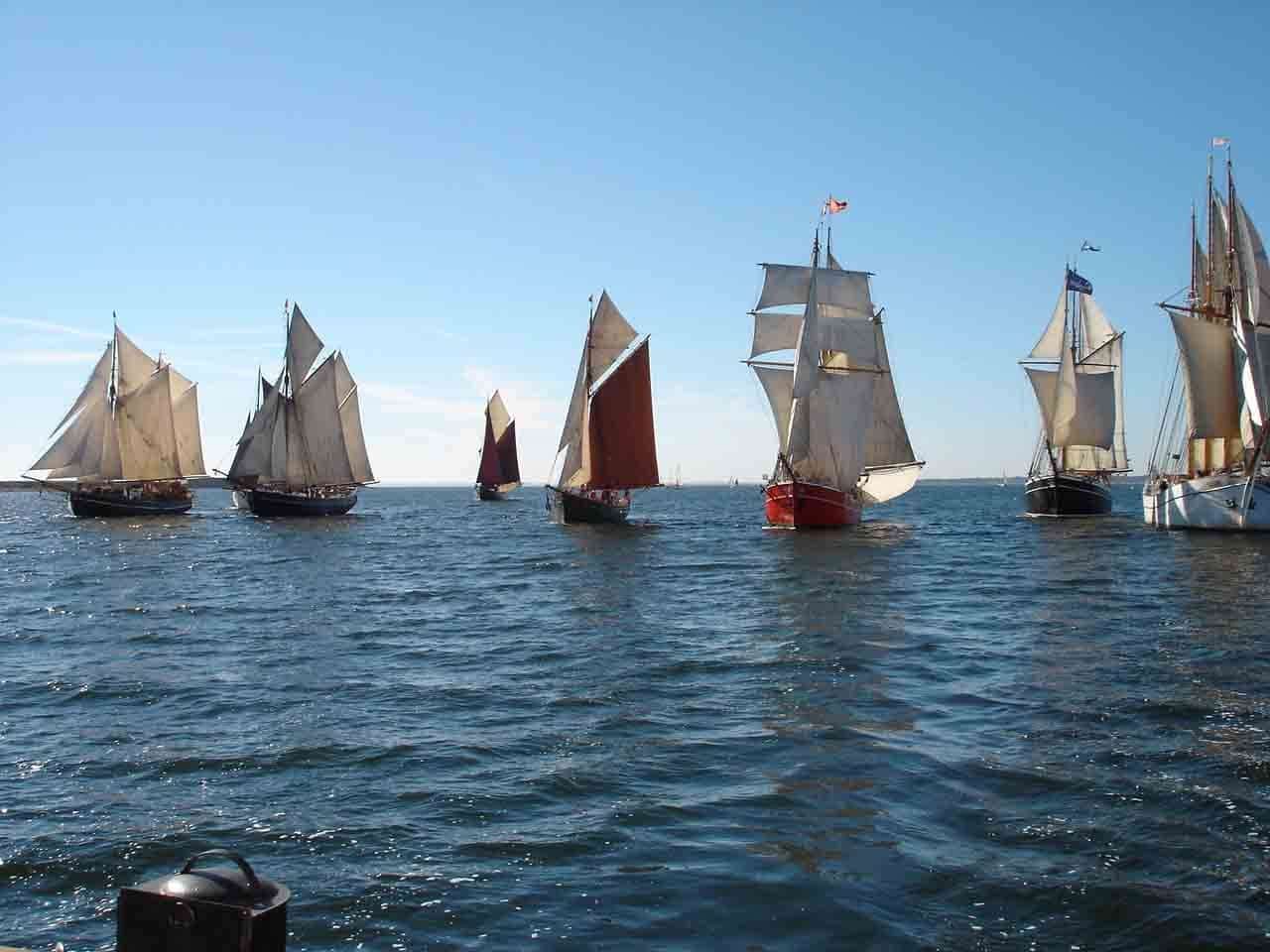 Our fleet
With vessels of all sizes and each with a unique history and construction, there is no shortage of choice for your sailing holiday.
View fleet