This modern cutter yacht offers exhilarating sailing holidays from Denmark to the Faroe Islands. Climb aboard for speed, comfort and world-class destinations.
In 2008, Jouke Lemmer bought Cherokee after spending years sailing his father's ship amongst others. The youngest of our fleet, Cherokee was built in 2000 by J & J design, who have, over the years, designed and built award-winning vessels. A year after buying, Jouke refitted the yacht radically, transforming her into a vessel suitable for passengers and giving her a cutter rig and generator room so as to offer his passengers power. She is a fast, 16m vessel with a stunning teak deck and spacious cockpit, and she operates with two crew members (her skipper and the bosun/chef). On longer voyages, Jouke calls on a third mate to help sail the ship. Cherokee is exceptionally good at what she was built to do – sail. Clocking up just 180 motoring hours a year, Jouke and his team are keen to put her skills to good use and sail according to the weather and wind, harnessing both the ship and nature's power.
Inside the ship, you'll find panelled mahogany interiors, giving the ship a classic yet practical feel. The saloon has a cozy seating area and the galley has been equipped with a refrigerator, freezer, electric heating plate and a combination of microwave and oven. In each cabin are lockers for luggage and hatches which can be opened. All cabins have a natural ventilation system and the toilets have a mechanical ventilation system. The boiler has been extended to 90 litres and the cooling water of the generator runs through it, so there is also plenty of hot water to shower whilst at anchor. The cockpit also has a lot of space with comfortable couches and a table, and if the weather takes a turn or the cool night air sets in but you'd still like to sit outside, the crew can put up the cockpit tent, offering you shelter and warmth in the fresh air.
Jouke sails his ship all over the northern hemisphere, leaving Cherokee's home port of Rotterdam in May and sailing over to the Channel Islands, the Faroe Islands and the Shetlands before making the journey back to Holland in October. Join him and his wonderful ship for the adventure of a lifetime – think hands on sailing, bucket list destinations and top notch hospitality.
Accommodation
Total number of berths

:

10

Total guest berths

:

8

Number of bathrooms

:

2

Cabin configuration

:

3 double cabins, 2 twin cabins

Smoking policy

:

Onshore, and when sailing on the leeward side
Particulars
Builder

:

J&J Design

Year built

:

2000

Displacement

:

16 tons

Length overall

:

16.5m/54'

Draft

:

2m/6'6"

Air draft

:

21m/68'9"

Beam

:

4.55m/15'

Rig

:

Cutter

Number of sails

:

3

Engine

:

Volvo Penta 78Hp

No. of crew

:

2, 3 for crossings

Waterproofs on board?

:

At extra cost
What language is spoken on board?

Dutch and English.

Are meals included in the cost?

Yes, Jouke has an on-board chef who will prepare and cook all your main meals.

Do I need sailing experience?

Not at all. Some of Cherokee's voyages are more suited to sail training (i.e. less time for shore visits), but the majority are gentle sailing.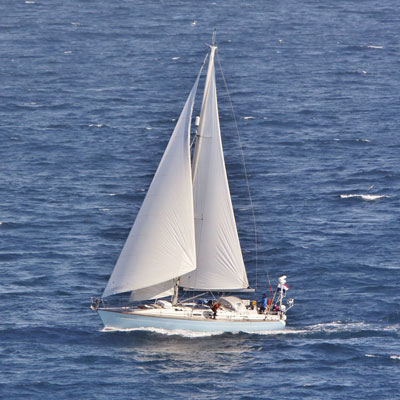 Skipper profile
Jouke Lemmers
Jouke bought Cherokee in 2008 after growing up with classic vessels, and turned her into the ship she is today.
Read Jouke Lemmers's Adventure Logs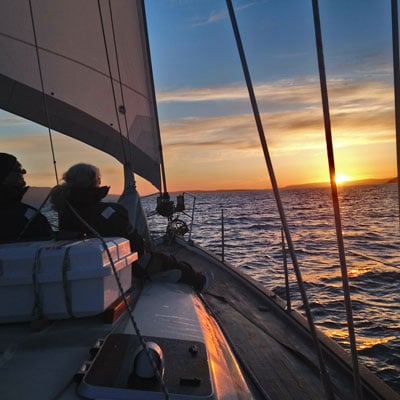 Life onboard
Cherokee
With a schedule dictated by the elements, Cherokee will utilise her sails as much as possible. Get involved or sit back, and relax.
Read Cherokee's Adventure Logs
The History of
Cherokee
Built in 2000, Cherokee's history is in the making. Be a part of this beautiful yacht's story.
Read more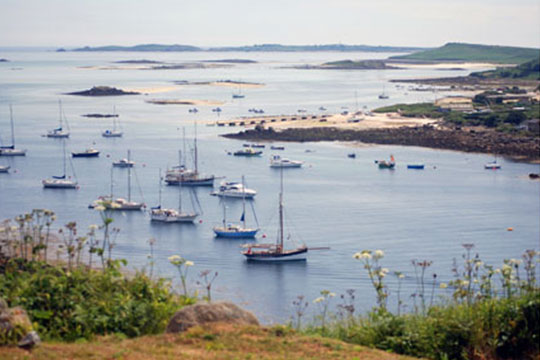 Destinations
Our range of vessels enables us to offer several destinations all over the globe. Which adventure will you choose?
View Destinations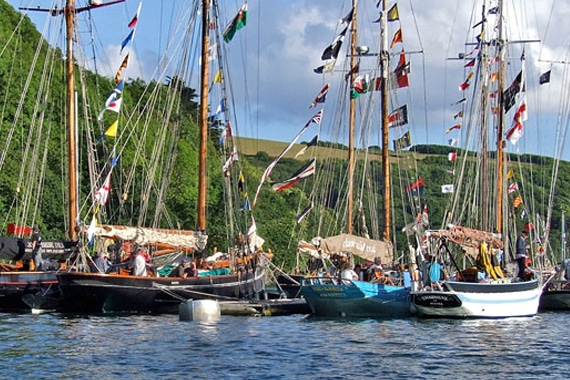 Our Fleet
With vessels of all sizes and each with a unique history and construction, there is no shortage of choice for your sailing holiday.
View Fleet