Zuza is an adventure vessel based out of Oban. This yacht has an interesting history in marine research and is a purpose built live-a-board so guests travel in style and comfort whilst being served delicious food in the spacious living areas, perfect for relaxing and enjoying the views.
Zuza, although only built in 1998, has plenty of history. After being launched in South Africa the British Royal Geographical Society chose Zuza to be an offshore base for an international marine research project off the east coast of Africa, where her features and reliability helped to facilitate groundbreaking research. This adventure vessel has a double hull and Bermudan Cutter rig, which makes her very smooth and steady on the water, and is easy for those that want to learn more about sailing or to just sit back and enjoy the ride in the comfort of the warm and dry wheelhouse.
Zuza has a super experienced crew, lead by skipper Helen Walker, and spends her season sailing around the inner and outer Hebrides in Scotland. With trips to St Kilda, Mull, Jura, Barra, The Small Isles and Skye. If exploring hard to reach Scottish islands and wildlife watching is the sort of experience you are seeking, then Zuza is the boat for you!
First mate, Mark, grew up by the sea and has been passionate about sailing since his first trip in a Mirror dinghy at the age of eleven. Over the last 12 years he has been building up experience and qualifications in yachts, power boats and dinghies including crewing on Zuza during the last two seasons. When not aboard Zuza, Mark can be found cruising, racing or repairing yachts and dinghies and he is also a qualified dinghy sailing instructor. Alongside Helen, the skipper, and Rachel, the chef, you're in capable hands on board this yacht.
This vessel accommodates eight guests with plenty of living room both on and below deck. Unusually for a vessel of this size, she has two lovely double-bedded cabins, which are often popular with guests travelling as couples. There are also another two twin berth cabins with bunk-bed style accommodation. The two shower rooms with toilets are close to all cabins in the middle of the ship. Zuza is a great fit for smaller group bookings and solo travellers, she has a comfortable saloon that is perfect for getting to know each other, trading sea-faring stories and enjoying some of the delicious food prepared by chef, Rachel. The saloon is adjacent to the well-equipped galley that serves as Rachel's workstation, and there are lots of windows throughout to make the most of long summer evenings and wildlife watching with glass of chilled wine. Read more about Helen, the skipper and life on board Zuza as she cruises Scotland.
Take a look at this unique yacht and enjoy some big boat sailing!
Accommodation
Total number of berths

:

12

Guest berths

:

8

Number of bathrooms

:

3

Smoking on board?

:

Ashore only
Particulars
Builder

:

Eraco

Year built

:

1998

Displacement

:

42 net tonnes

Length overall

:

22m/72'

Draft

:

1.95m/6'4"

Air draft

:

26m/85'3"

Beam

:

5m/16'4"

Rig

:

Bermudan Cutter

Number of sails

:

3

Engine

:

2 x STEYR Marine Diesel Engines, 150hp at 2100 rpm

Crew

:

3
Can you cater for dietary needs?

Yes we can - please let us know in advance of your trip

Can I charge my phone and camera?

Yes we have charging outlets onboard - although mobile signal can be intermittent

What should a pack?

I mix of warm and light clothes with a good pair of walking boots for exploring. See our kit list in your joining pack information.

What language is spoken on board?

English predominantly

Will I get bitten by midges?

The summer in Scotland brings midges which mostly are not a problem for guests as we anchor offshore far enough away for them not to bother us. We recommend you bring SMIDGE repellant just in case.

Do you have hairdryers on board?

No we do not - but if you'd like to bring one please make sure it's travel hairdryer.

Will I be sea sick?

Everyone reacts differently on a boat. Zuza has a double hull so is very steady and smooth to sail - which helps with the motion of the boat. We recommend if you are at all worried to take some medication 24 hours before departure.
Skipper profile
Helen Walker
With untouched wildlife, dramatic coastlines and good food, skippering the Zuza is a dream come true for Helen.
Read Helen Walker's Adventure Logs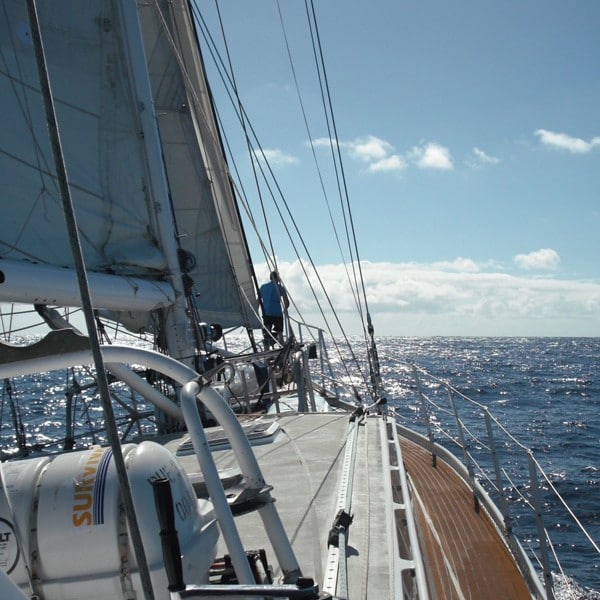 Life onboard
Zuza
Food is always a special occasion on board, guests can feast on fresh delicious meals after a day of exploring and recording sightings of seabirds, minke whales and dolphins.
Read Zuza's Adventure Logs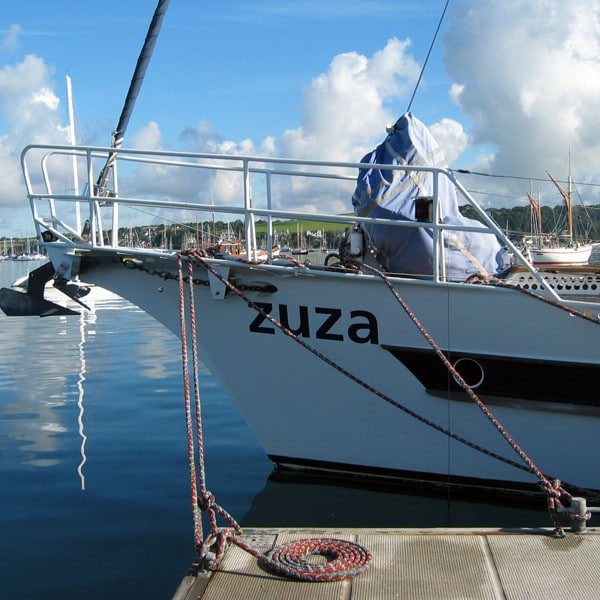 The History of
Zuza
Zuza is a 22m sailing vessel and despite being only just 20 years old has an interesting history in marine research.
Read more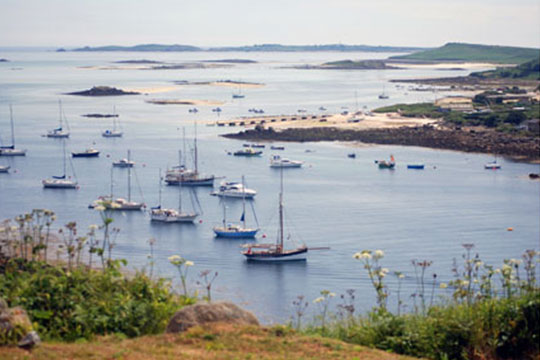 Destinations
Our range of vessels enables us to offer several destinations all over the globe. Which adventure will you choose?
View Destinations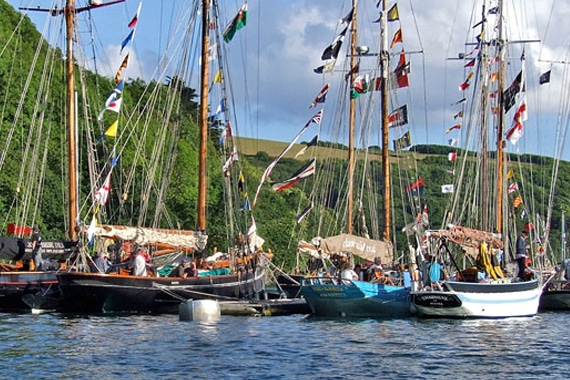 Our Fleet
With vessels of all sizes and each with a unique history and construction, there is no shortage of choice for your sailing holiday.
View Fleet