Good for
Cruising

Exploration

Ocean passages

Training

Wildlife

Winter sun

Sun

Racing
Duration
1 day
2 - 6 days
1 week +
2 weeks +
Jump on board this historic 100ft vessel for a hands on sailing adventure and an exceptional dining experience
Bessie Ellen offers quality sailing holidays on board a classic tall ship with over 100 years of history, and is now one of the last West Country trading ketches.
This ship worked through both world wars during the last era of wind-powered trade, when ships like Bessie were seen all over England. She is featured on the National Historic Ships Register, which identifies her as a historic vessel that needs to be conserved.
Now, her working life is very different, and she spends her days cruising around British and Spanish waters, offering sailing holidays. With an experienced and hospitable crew, Bessie Ellen provides her guests with a comfortable and authentic tall ship experience. Skipper Nikki occasionally nods back to Bessie's past by loading her up with cargo for ocean passages, transporting beer from Harbour Brewery and making the most out of the emission free transport that Bessie offers.
Sail with Bessie Ellen and Nikki, around Cornwall, the Hebrides, St. Kilda and the Canary Islands, and not only enjoy sailing aboard a tall ship, but experience unique coastlines, abundant wildlife, and excellent food. While enjoying all of this you will also be able to feel smug about having such an environmentally friendly holiday, as Nikki tries to be as green as possible in every aspect of her journeys – everything down to providing guests with toiletries that are microbead free, and so don't harm the marine life.
Choose from weekend breaks, weeklong trips, or 10 day explorations for a truly unforgettable holiday.
Accommodation
Total number of berths

:

20

Guest berths

:

12

Day trips in sheltered waters

:

60 (maximum)

Day trips offshore

:

12

Reception/party on deck

:

90

Luxury dinner in saloon

:

32

Buffet in saloon

:

40 (maximum)
Particulars
Builder

:

W.S. Kelly, Plymouth

Year built

:

1904

Displacement

:

98 tons

Length overall

:

35m / 115'

Draft

:

3m / 9'6''

Air draft

:

34m / 80'

Beam

:

6m / 20'

Rig

:

Gaff ketch

Sail area

:

330m² / 3550′²

Number of Sails

:

8

Engine

:

310hp Volvo Penta

Crew

:

4 (+2)

Charter berths

:

12
What language is spoken on board?

English is the main language spoken, however on occasion we have crew onboard who are multilingual.

What are the sleeping arrangements?

There are 12 comfortable berths in the former cargo hold. This is an open plan area that is also used for meals and relaxing

Are meals included?

Yes - and we pride ourselves on the quality of food served!

Do I need to be a seasoned sailor?

Not at all. We give everyone who joins us on board the choice to do as much or as little as they like, whether the know how to or not.

Can I charge my phone or camera?

Yes. We run generators every day in the morning and evening, which run the 240 volt system of normal 3 pin sockets.

Do I have to do watches?

During a passage crossings you may be asked to be part of our watch rota, this is not compulsory but is definitely part of boat life that guests enjoy when at sea for long periods.

Will there be time to get off the boat?

Yes on most of our trips we try and explore the areas we are sailing around each day, except for passage crossings where of course we are at sea for most of the voyage.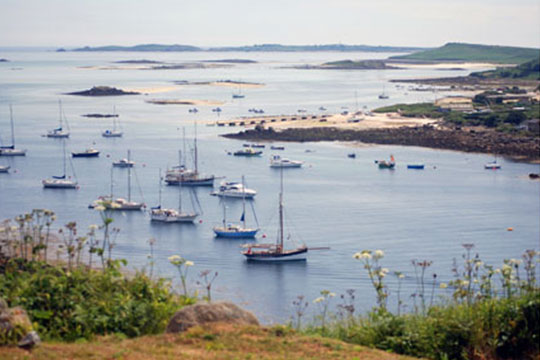 Destinations
Our range of vessels enables us to offer several destinations all over the globe. Which adventure will you choose?
View Destinations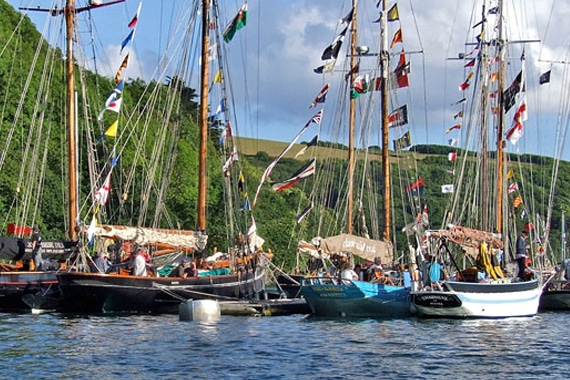 Our Fleet
With vessels of all sizes and each with a unique history and construction, there is no shortage of choice for your sailing holiday.
View Fleet