Life on Board Zuza
Relax in style and comfort aboard this custom-built expedition yacht. Perfect for all abilities and ages, Zuza offers the perfect base for your sailing and wildlife adventure.
Life aboard Zuza is one of comfort; with spacious communal areas, private cabins and a covered wheelhouse with 360-degree windows. Unlike most modern yachts, Zuza has sturdy handrails around the entire deck providing safe walking and lots of places to sit comfortably while wildlife spotting.
If you fancy a swim, there's a diving platform which is also used for boarding the tender for daily shore excursions. Three steps downstairs bring you to our large saloon where breakfast, lunch and dinner can be served. The saloon also has wrap-around windows so if the weather takes a turn you can still enjoy the view in pure comfort. Here you can also help yourself to fruit and biscuits and drinks throughout your trip.
On the saloon level, Zuza has two ensuite cabins, where you can lay in your double bed with the hatch open watching the stars at night or dolphins during the day. Down another three steps is a corridor onto two twin cabins and another toilet with a shower.
Zuza has a completely enclosed cockpit with 360-degree windows, so no matter what the weather, you're right in the hot-seat, warm and dry. This is where the helm is, so you are welcome to steer Zuza and learn about all the navigation or simply sit back with tea and cake and watch the world go by.

Helen, the skipper and the crew endeavour to plan a comfortable voyage visiting new places off the beaten track, every day. Of course, as with all sailing holidays, the weather has the final say but their aim is to deliver the itinerary you have booked as weather permits. They're flexible, and you'll have weather forecasts each morning, so over breakfast you can all plan the day together. You may have a desire to go somewhere nearby and Zuza's crew will do their best to make this happen.
Breakfast is usually served at 0800 with cereals, toast, porridge, fresh fruit, and yoghurt followed by a cooked option. This is also where the plan for the day is discussed, along with the latest weather forecast. You'll have lunch whilst sailing; the menu varies but you can guarantee there's always lots of it! Soup and homemade bread, cold meats, salad, quiche and baked potatoes are just some of the options. Some days may be a packed lunch if you're ashore walking or just sitting on a golden sandy beach, followed by an afternoon tea of cake or scones with tea and coffee if underway.
Dinner is served between 1900 and 2000 and usually at anchor, having returned from a shore excursion to a hearty meal of local produce perfectly cooked by Zuza's onboard chef. A dessert or deluxe cheeseboard with drinks and coffee while you discuss the day winds up another VentureSail experience.
Take a look at Zuza's sailing holidays around the beautiful Inner and Outer Hebrides>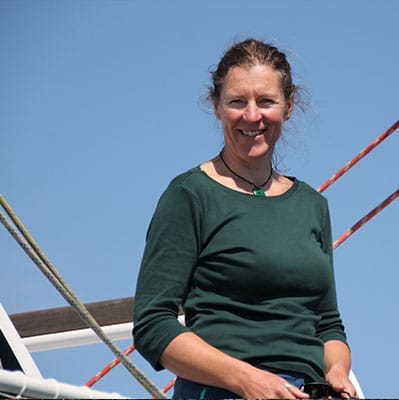 Skipper profile
Helen Walker
With untouched wildlife, dramatic coastlines and good food, skippering the Zuza is a dream come true for Helen.
Read Helen Walker's Adventure Logs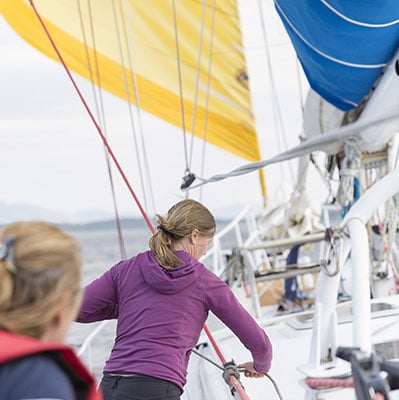 Life onboard
Zuza
Food is always a special occasion on board, guests can feast on fresh delicious meals after a day of exploring and recording sightings of seabirds, minke whales and dolphins.
Read Zuza's Adventure Logs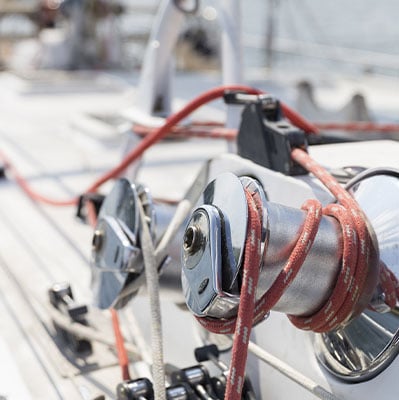 The History of
Zuza
Zuza is a 22m sailing vessel and despite being only just 20 years old has an interesting history in marine research.
Read more