Over 100 years old and one of the last traditional tall ships of our time, Eye of the Wind is still sailing her guests all over the world's oceans.
With incredible amounts of character, Eye of the Wind has all the modern amenities and an authentic interior, with a teak maritime décor. Oozing with maritime history, the opportunity to sail on Eye of the Wind is one in a lifetime. This beautiful ship is as eye-catching as they get and she has even featured in several movies, including White Squall, due to her breath-taking appearance as a 1911 brig.
This windjammer offers luxurious holidays on board, cruising some of the most stunning locations in the world.
Although the ship has a large, capable engine, traditional sailing is naturally the preferred mode of travel so there is plenty to get stuck into on deck. The crew are extremely experienced and ready to teach you the workings of a classic tall ship, so no prior knowledge is necessary. Join the crew at any number of the large maritime festivals they appear at, cruise the European coast, or relish some winter sun and climb aboard for their voyages in the Caribbean – including a transatlantic crossing back from the Caribbean to Portugal.
Thanks to the 6 luxurious cabins, all with ensuite bathrooms, Eye of the Wind can sleep a total of 16 guests ensuring ocean passages can be travelled in true comfort. A large dining area, library and sun deck offer a multitude of different spaces to unwind and to get to know your fellow guests and crew.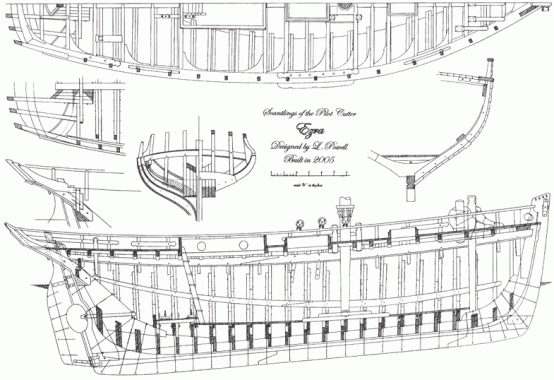 Accommodation
Total number of berths

:

26

Guest berths

:

12

Bathrooms

:

7
Particulars
Builder

:

C. H. Lühring Werft, Brake, Germany

Year built

:

1911

Displacement

:

129 tonnes

Length overall

:

40m / 132'

Draft

:

3m / 9'

Air draft

:

26m

Beam

:

7m / 23'

Rig

:

Brig

Sail area

:

750m² / 8000′²

Number of Sails

:

12

Engine

:

600 HP

Crew

:

10

Charter berths

:

16
What language is spoken on board?

English and German

What are the sleeping arrangements?

There are 6 cabins and a total of 16 guest bunks in the former cargo hold.

Are meals included?

Yes - and we pride ourselves on the quality of food served! Soft drinks are also included but alcohol will be billed at the end of the trip.

Do I need to be a seasoned sailor?

Not at all. We give everyone who joins us on board the choice to do as much or as little as they like.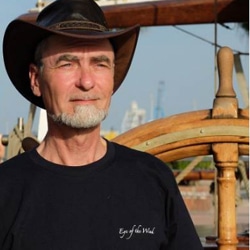 Skipper profile
Cornel & Michael
The Eye of the Wind has 2 skippers, and they change roughly every 3 months or so. At the moment, taking the helm of this fabulous ship are Cornel and Michael.
Read Cornel & Michael's Adventure Logs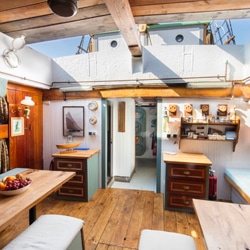 Life onboard
Eye of the Wind
From luxury food and sunbathing on deck to nautical charts and the hoisting of sails, here's what to expect from a journey on this traditional Windjammer.
Read Eye of the Wind's Adventure Logs
The History of
Eye of the Wind
Built in 1911 as a topsail schooner, the Eye of the Wind, built by C Lühring of Brake, West Germany, and was intended to work in the South American hide trade.
Read more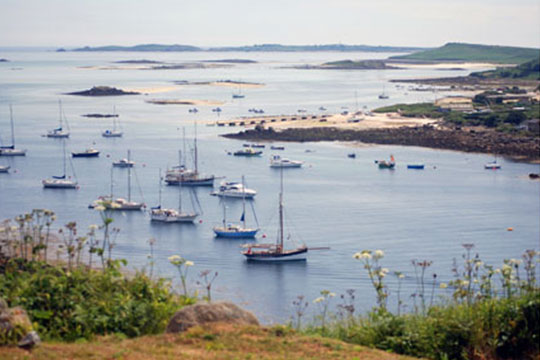 Destinations
Our range of vessels enables us to offer several destinations all over the globe. Which adventure will you choose?
View Destinations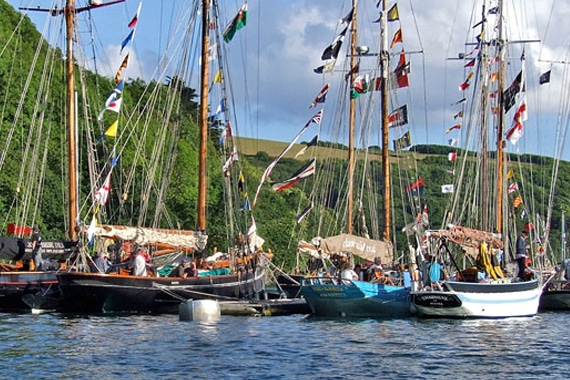 Our Fleet
With vessels of all sizes and each with a unique history and construction, there is no shortage of choice for your sailing holiday.
View Fleet