Good for
Cruising

Exploration

Ocean passages

Training

Wildlife

Winter sun

Sun

Racing
Duration
1 day
2 - 6 days
1 week +
2 weeks +
Complete your bucket-list adventure on board a luxury tall ship - complete with an onboard sauna!
The magnificent Linden was built in Mariehamn, in the Åland Islands – an autonomous archipelago off the west coast of Finland. This three-masted white sail schooner was a joint venture between residents of the Åland Islands, the Finnish government and established ship owners in an attempt to create a vessel that was a worthy representation of the traditional maritime culture of the islands. Because of this, Linden was built in pine – how the Åland and Finnish traditionally built their ships. In order to meet modern standards, the DNV required that a reinforced steel superstructure was put inside the hull, with watertight bulkheads to meet the safety requirements for passenger vessels.
Until 2006, Linden sailed the Baltic Sea, proudly representing Åland, before being sold to a restaurant in Helsinki that turned her into a day cruiser, where she barely left Helsinki harbour. Now fully restored she was bought by her current owners in 2017 to offer sustainable charter, environmental experiences and cargo transport, working with local businesses and enterprises to ensure efficiency.
Today, she sails her guests in the Arctic, sailing around Svalbard Norway. Slicing through the water and between the ice in order to give her passengers the chance to experience the breathtakingly beautiful artic world.
Life under sail in this remarkable location gives guests the chance to witness polar bear, arctic foxes, Beluga whales, bearded seals, reindeer and an abundance of seabirds, with careful consideration to the fragility of this environment.
Accommodation
Total number of berths

:

35

Guest berths

:

12

Number of bathrooms

:

10
Particulars
Builder

:

Linden Varvet AB, Åland/Mariehamn

Year built

:

1993

Displacement

:

277 tonnes

Length overall

:

49m / 160'7"

Draft

:

3.1m / 10'1"

Air draft

:

32m / 104'9"

Beam

:

8.9m / 29'2"

Rig

:

Three mast schooner

Sail area

:

670m² / 7211'8"²

Number of sails

:

11

Engine

:

Volvo Penta 346 KVA

Crew

:

6-8

Charter berths

:

6 cabins
Do I need experience?

No sailing experience is necessary as we have a competent crew who can sail the ship. However, we do encourage the guests to get involved as much or as little as they wish.

What should I bring?

We have limited luggage storage space and typically guests bring more luggage than they need. A kit list will be provided before you board.

Will I get sea sick?

It is not uncommon to get sea sick in rough weather so the skipper will try to plan a route to avoid it. If you do begin to feel unwell, just let a crew member know so that we can look after you accordingly – especially if you are on medication.

What is the accommodation like?

There are 4 separate cabins, most of which have en-suite bathrooms. 3 cabins have 4 single beds in them, and 1 cabin has 3 beds in it. There is a large dining area with a bar, with a full catering kitchen, and even a sauna too!

Are all meals included in the price?

Yes - however drinks with meals are not. They are available to purchase from the on board bar.

What bathroom facilities are provided?

There are 5 twin cabins with private shower and toilet, and 2 single cabins with shared bathroom. There are several other bathrooms dotted around the ship.

Are dietary requirements catered for?

Yes, the chef will be glad to help you with your dietary requirements. Please make sure you complete the section on diet when booking.

If I have a medical condition, will it be a problem?

Please telephone us for advice, but take a look at the questions on the booking and medical form so that you can see the sort of questions we will need to ask. Please note any medical information given is totally confidential.

Do I need to be very active?

No, a normal level of fitness will be adequate; you need for emergency circumstances to be able to climb a 6ft (2meter) vertical ladder unassisted.

Can I charge my phone or digital camera?

Yes - just make sure you bring an adaptor for EU sockets.

If there are so many berths on board, why can Linden only take 12 guests?

This is all she is licensed to carry at the moment. It also means everyone has plenty of room, and there's not too much strain on the kitchen so everything can be the best quality possible.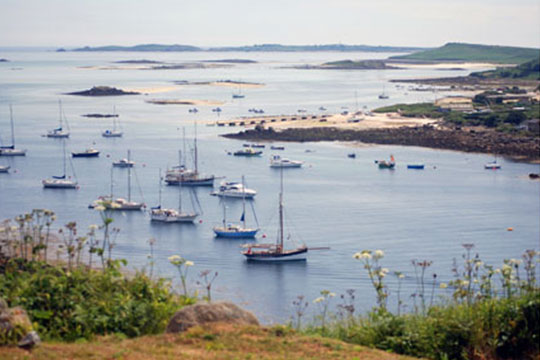 Destinations
Our range of vessels enables us to offer several destinations all over the globe. Which adventure will you choose?
View Destinations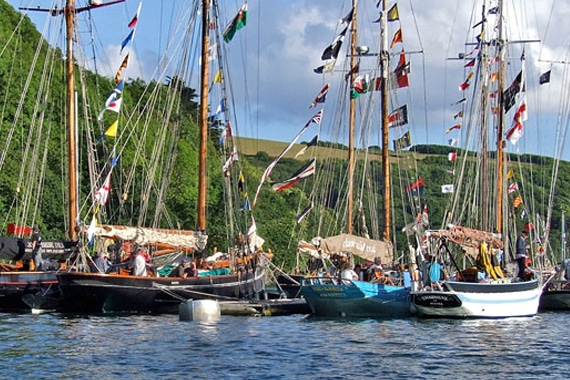 Our Fleet
With vessels of all sizes and each with a unique history and construction, there is no shortage of choice for your sailing holiday.
View Fleet