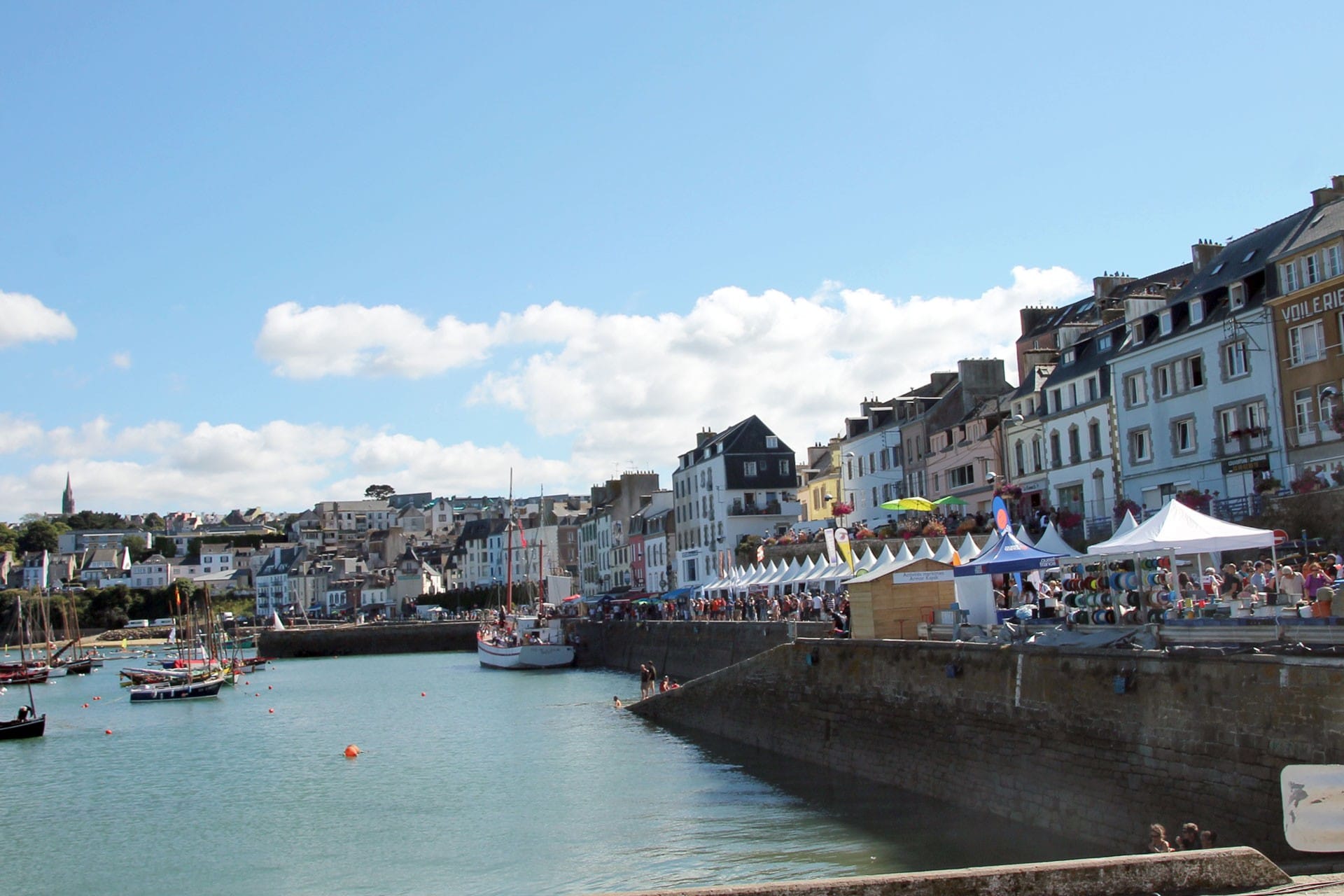 Nestled in a beautiful part of Brittany lies Rosmeur Bay, Douarnenez, a fishing port rich with maritime history. The old town is full of mysterious winding alleyways and quaint buildings, facades painted an array of bright colours. All of this serves as an incredibly picturesque backdrop for the Douarnenez Temps Fête. This bi-annual maritime festive is the highlight of seafaring Brittany and a celebration of nautical culture and music. Following the Brest Festival of the Sea tall ships and classic ships gather in this historic port giving sailors and visitors alike a chance to climb aboard and experience these magnificent vessels.
This year the bay will feature the Galeón Andalucía, giving visitors the chance to discover her Spanish maritime history on board the 5 decks with expert crew members, proud to tell you about their ship.
Apart from plenty of sailing, over the course of the five-day celebrations, expect a salt-sprayed array of activities, music and performances, also displays of traditional vessels and classic boats. Traditional boat trips in the bay offer the experience of exploring the old-fashioned methods of navigation and seamanship. Perhaps one of the most exciting aspects of the festival is that the events take place right in the bay, allowing spectators to get right up close to the action; at times more unusual, with a water dog rescue demonstration on the line up!
You can also embark on kayaking, paddle boarding and sculling adventures so that Rosmeur Bay can be explored from the water, where the charming location was really meant to be admired from. Activities for younger shipmates are also available, with opportunities for children to climb traditional rigging, and also to try out the diving pool, as if they were really adventuring out into the big blue.

More artistically, performances quayside include 'la Marie Claudine' an entertainment troupe that interests with performances in an 18th century style, in keeping with the theme of the festivities. 'Les Douaniers du Rosmeur' dresses up in traditional attire and also acts as authentic characters from that period in history. The festival has over 20 musicians and artists performing, covering a wide range of genres, from trance music to poetry, that express their cultural diversity and talent.
If this sounds like something you could get on board with, then join Johanna Lucretia for a passage crossing from Falmouth over to the festival and back again. Use this topsail schooner as your floating accommodation while you explore the festivities of this world famous celebration of maritime culture. Book your berth today, from the 24th July to the 1st August for just £1050pp (all meals included).