Blue Clipper's History
A 54m, Gaff Schooner, Blue Clipper is a purpose-built guest vessel so has generous communal areas and ensuite cabins.
Blue Clipper was built in 1991 at Feab Marstrandsverken in Sweden. Once owned by the famous Brandy company Hennessy and was named 'Spirit of Hennessey.' She has appeared in various TV programmes and TV commercials including the Trade Winds TV series starring Hugh Johnson. Following this, she went into private ownership and sailed in Mediterranean waters under a Maltese flag.
Owned by Steve Swallow since 2016 and now named Blue Clipper, she has had a major overhaul both inside and out and has been painted a deep-sea blue – much more in keeping with her name!
She now spends her summers in Northern European waters, competing in regattas and running subsidised sail training programmes in her spare time. In the winter she makes her way to the warmer climes of the Caribbean via Portugal.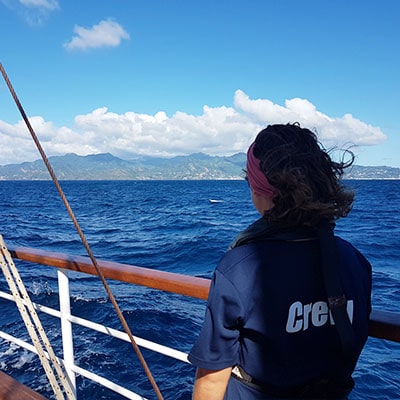 Skipper profile
Blue Clipper's Crew
Read more about Blue Clipper's owner, crew and skipper.
Read Blue Clipper's Crew's Adventure Logs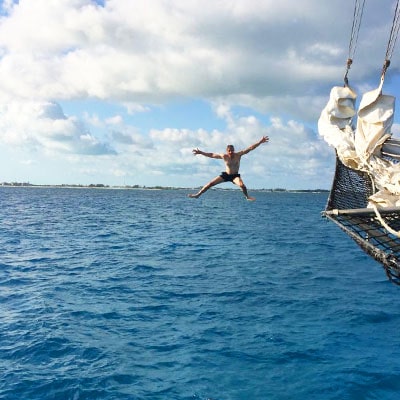 Life onboard
Blue Clipper
Blue Clipper is perfect for those wanting to really get involved with sailing a tall ship.
Read Blue Clipper's Adventure Logs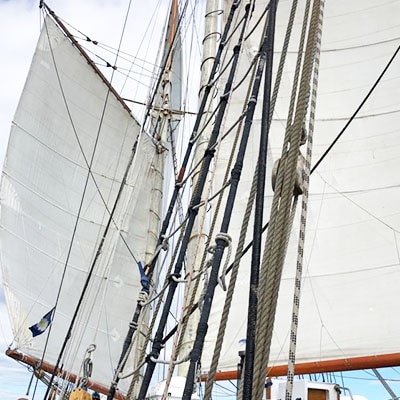 The History of
Blue Clipper
Built in Sweden in 1991 but inspired by a classic tall ship rig.
Read more