Blue Clipper is an elegant schooner rig tall ship with sweeping teak decks and plenty of space below decks – perfect for those wanting an active sailing holiday in comfort.
Sailing on Blue Clipper is not for the faint-hearted and is perfect for those that have little or no experience. With a knowledgable and permanent crew, Blue Clipper is a great base to learn more about sailing a tall ship and guests are encouraged to get involved hoisting the sails, taking the helm and knot tying. On her longer Atlantic crossings, guests will work hand in hand with the crew to take turns in the watch system.
On deck, her deckhouses are home to the galley where the crew cook up breakfast, lunch and dinner for guests. During the expedition sailings, Blue Clippers crew and guests work together in all aspects of looking after the boat, from sailing to cooking, it really is a lovely communal affair!
A spacious and comfortable saloon, along with the wheelhouse, also sit on deck level. Below deck, Blue Clipper has six twin ensuite cabins, one 4 berth ensuite cabin and two 2 berth forepeak cabins that share a bathroom. All cabins have their own reading lights, a porthole for natural light and have heating/air conditioning.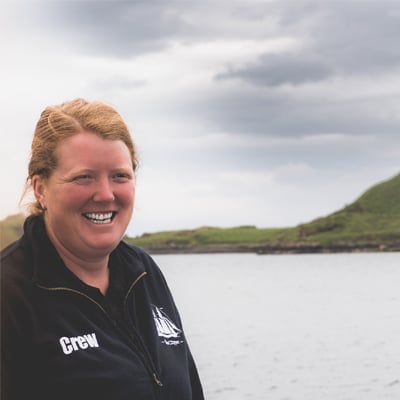 Skipper profile
Blue Clipper's Crew
Read more about Blue Clipper's owner, crew and skipper.
Read Blue Clipper's Crew's Adventure Logs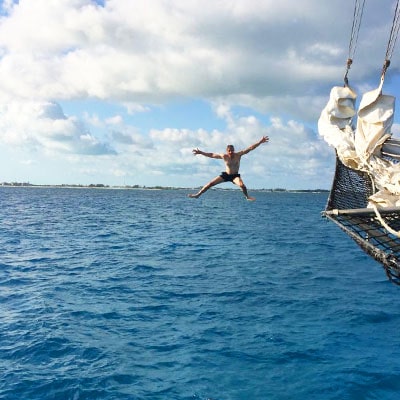 Life onboard
Blue Clipper
Blue Clipper is perfect for those wanting to really get involved with sailing a tall ship.
Read Blue Clipper's Adventure Logs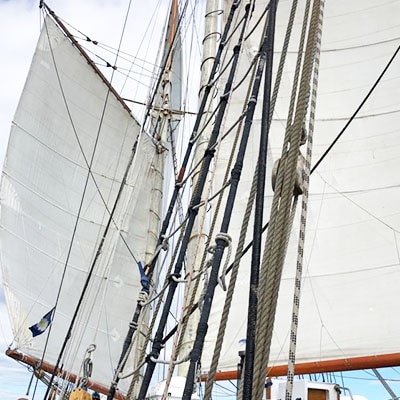 The History of
Blue Clipper
Built in Sweden in 1991 but inspired by a classic tall ship rig.
Read more